From Combe Haven Defenders website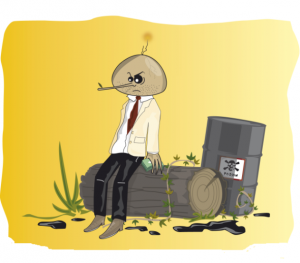 In July 2009 East Sussex County Council awarded the contract to design and build the Bexhill-Hastings Link  Road (BHLR) to a joint venture between construction companies HOCHTIEF(UK) and VINCI. The contract has been awarded on an Early Contractor Involvement (ECI) basis, a type of contract that involves the contractor in the planning, procurement and design stages.
Both companies are within the top 10 biggest construction companies in the world. VINCI, a French-owned multi-national, is the highest ranking non-Chinese company (#5) and HOCHTIEF is Germany's largest construction firm (#10).
HOCHTIEF was involved in infrastructure projects in the Third Reich, including buildings for Hitler himself and a centre for Nazi rallies in Nuremberg. The company acknowledges its use of forced labour during this period.
VINCI concessions is the lead partner in a consortium of companies that comprise the North-West Concession Company (NWCC). This consortium has been contracted to build and operate a controversial 43km stretch of the Moscow-St.Petersburg toll motorway. This stretch passes through the Khimki forest, an old-growth forest of significant ecological and social value.
The campaign has made strong claims that VINCI subsidiary NWCC has been hiring nonuniformed security guards to physically and violently stop protesters as they attempt to protect the forest.
In 2011, Friends of the Earth France awarded the company a spoof 'Greener than Green' prize for its involvement in the Khimki Forest destruction as well as further ecological destruction in France.
[…] (For more about Hochtief see the original article.)
VINCI
The VINCI group is a French-owned construction and concessions company, involved as both constructor and operator of large infrastructure projects. It runs a large proportion of French autoroutes as 'concessions'. From its website:
"VINCI is the world leader in concessions and construction, employing close to 183,000 people in some 100 countries. We design, build, finance and manage facilities that improve everyday life: the systems that transport us, the public and private buildings in which we live and work, the urban developments that create and improve our communities, and the water, energy and communication networks vital to human existence."
According to its 2011 financial report the VINCI group had a turnover of €37 billion (+10.7%) with a net profit of €1.9 billion. VINCI plc – The UK division – had a turnover of £1.1billion in 2011, with profits of £22 million. VINCI plc HQ are in Hertfordshire.
There is a campaign and blog (in French) that has been set up to fight Vinci and their involvement in large-scale PFI style 'mega-projets' in France and elsewhere, including nuclear fusion installations at the Cadarache nuclear research centre near Marseilles, uranium mines in Niger, a high speed rail link and and an international airport near Nantes.
VINCI and the Khimki forest
Since surveying work began in 2007 many local people have campaigned against the toll road through the Khimki forest. There has been no genuine public consultation and many alternatives exist; there is a general assumption that the road is an attempt to open up the forest to further development and property speculation.
There are significant signs of government corruption on various levels, including the awarding of the tender to the NWCC consortium. Most significantly, many activists have been rountinely attacked and beaten. On occasions by private security guards, on others by unknown assailants suspected to be hired fascist thugs.
Activists have also been arrested on bogus charges by the police as they have attempted to halt the construction works. High profile cases have been those of local journalist Mikhail Beketov, who had written extensively about the road, and was severely beaten in 2008 resulting in the loss of one leg and leaving him permanently disabled. Similarly, journalist Oleg Kashin and activist Konstantin Fetisov were savagely attacked by unknown assailants in 2010 for their involvement in the road. Also in 2010, one of the leaders of the movement, Yevgenia Chirikova, was threatened by the State Guardianship and local police that her children could be taken away from her.
All this and much more is documented fully on the campaign website along with extensive information about the campaign and the history of the road.
The Khimki forest campaign is now attempting to put pressure on VINCI – as a company of the 'west' – to pull out of the scheme, since its efforts to stop the road by putting pressure on the government have not been successful. From its website:
'The Russian Government refuses to change the chosen route for the highway, explaining that in case of any changes huge penalties will need to be paid to Vinci. So, presently, Vinci is the main reason (at least officially!) for not choosing one of the better options. Vinci is clearly aware of its role, since the representatives of the concessionaire were proven to have taken part in the Governmental Commission meeting that took the decision to proceed with the option through the forest in December, 2010.'
It seems that one of the reasons why the review of the routing after Medvedev's halting of the works in summer 2010 resulted in no change to the route, was the fact that the Chairman of the French Chamber of Commerce in Russia, Emmanuel Quidet, intervened and appealed to Medvedev to resume the road construction. As Vinci is the main French company involved in the motorway project, it is safe to assume that it was Vinci that requested this intervention.
Even the Russian President has called the chosen route option the worst possible and has agreed that it was chosen in favour of private commercial interests rather than public ones. Thus, the Vinci company is causing huge damage both to the Russian environment and civil society in Russia.
The campaign is asking for international support and solidarity and has already gained over 25,000 signatures to an online petition to stop the road.
Information on BHLR regarding construction timeline
A letter from HOCHTIEF-VINCI to ESCC Head of Planning (29th June 2012) details the projected timeline for the project. Accordingly, construction proper is intended to begin in January 2013 with fencing and clearing of the site. Due to seasonal constraints major earthworks and the building of 'structures' are not scheduled to begin until April 2013. The period of construction is expected to extend in to 2015 with subsequent aftercare.
Currently (as of Dec 2012) the companies are involved in environmental mitigation (e.g. creation of artificial badger setts and artificial ponds), further archaelogical assessment, diversion of utilities and the creation of the main site compound (on Crowhurst Road, just off Queensway)
Comments are off for Vinci and Hochtief: the Link Road construction companies
Du 7 au 11 juillet à Notre-Dame-des-Landes
En 1992, le Sommet de la Terre (CNUDD), à Rio de Janeiro (Brésil), établissait le premier calendrier mondial et les 27 principes pour le développement durable. Vingt ans plus tard, toujours à Rio (20-22 juin 2012) loin de leurs engagements, les gouvernements vont promouvoir « l'économie verte», renonçant à placer les choix politiques, la justice sociale et la durabilité au-dessus des logiques économiques. Leur économie soi-disant verte conduit à l'extension de la marchandisation et de la financiarisation de la nature et de la société, alors même que nous vivons un contexte de crises sans précédent (crise financière, économique, sociale, écologique…).
Partout dans le monde, des populations, conscientes des enjeux de la période, se lèvent contre les dégâts engendrés par la poursuite à marche forcée de ce « mal-développement ». Alors même qu'elles exigent d'autres choix de société, elles constatent la multiplication de projets pharaoniques imposés [aéroports, autoroutes, lignes ferroviaires à grande vitesse, grands barrages, méga-projets industriels ou commerciaux…], dévastant les écosystèmes et les terres agricoles, détruisant les modes de vie et les solidarités existantes, engloutissant les fonds publics au détriment de leurs besoins essentiels. Elles s'organisent donc pour s'opposer à leur réalisation, proposent des alternatives…
Les opposants au projet de nouvel aéroport de Notre-Dame-des-Landes (France, région de Nantes en Loire-Atlantique), unis dans la lutte contre un projet vieux de 40 ans, ont choisi d'organiser le 2ème Forum Européen contre les Grands Projets Inutiles Imposés. Cette initiative prendra la forme d'un Forum thématique du Forum Social Mondial. Elle vise à permettre le regroupement de nombreuses luttes actuelles contre ces grands projets inutiles, afin de les identifier, les recenser, les combattre. Elle développera les solidarités par l'organisation d'actions convergentes au niveau européen…, pour avancer sur le chemin de de la transition sociale, écologique et démocratique.
Nous invitons donc toutes celles et ceux, collectifs locaux, réseaux, organisations … engagés dans ces combats à nous rejoindre sur le site de Notre-Dame-des-Landes, du 7 au 11 juillet 2012, pour avancer et agir ensemble.
Charte des principes du Forum Social Mondial (en français)
http://www.forumsocialmundial.org.br/main.php?id_menu=4…age=3
Contact : contact.forum.gpii@free.fr
Site internet : http://forum-gpii-2012-ndl.blogspot.com/
Pour diffuser l'information : téléchargez et diffusez ce flyer (https://docs.google.com/open?id=0B8VF-xmbEA2yS0pYa1Vvel…Ho0dw)
————————————————————————————————————————————————————-
Invitation to the 2nd European Forum against Enforced Useless Major Projects from July 7th to July 11th 2012
(near Nantes, Loire-Atlantique, in France)
In 1992, the Earth Summit (UNCSD), in Rio de Janeiro (Brazil), established the first world calendar and the 27 principles for sustainable development.
Twenty years later, still in Rio (20th 22nd June 2012) away from their commitments, governments are going to promote « green economy », renouncing to put political choices, social justice and sustainability over economic logics . Their socalled green economy is leading to the extension of the commodification and financialization of nature and society, even though we live in a context of unprecedented crises (financial, economic, social,
ecological …).
Throughout the world, people, aware of the challenges of the period, rise against the damage caused by the continued forced march of this 'maldevelopment'. At the very time when they demand other social choices, they witness the multiplication of gigantic enforced projects [airports, motorways, highspeed railway lines, dams, mega industrial or commercial projects …], devastating ecosystems and agricultural land, destroying lifestyles and existing solidarities, gulping down public funds to the detriment of their basic needs. Therefore they organize themselves to oppose their accomplishment , offer alternatives …
Opponents of the project of a new airport in Notre Dame des Landes ( in the area of Nantes , in Loire-Atlantique in France), united in the fight against a 40-years-old plan, have chosen to organize the 2nd European Forum against Enforced Useless Major Projects. This initiative will take the form of a thematic Forum within the World Social Forum. It aims at enabling many current struggles against useless major projects to rally, in order to identify these projects, to count them,to fight them. It will develop solidarities with the organization of convergent actions at European level … to move forward along the path of social, ecological and democratic transition.
We invite all the people, local collectives, networks, organizations … involved in the fighting to join us on the site of Notre Dame des Landes, from July 7th to July 11th 2012, to move and act together.
Charter principles of the World Social Forum (in English)
http://www.forumsocialmundial.org.br/main.php?id_menu=4…age=2
Contact: contact.forum.gpii@free.fr
Website : http://forum-gpii-2012-ndl.blogspot.com
Liens:: http://forum-gpii-2012-ndl.blogspot.com
Comments are off for 2ème Forum Européen contre les Grands Projets Inutiles Imposés

On campaign against Vinci
Despite the current crisis, the capitalist system is expanding and searches to increase its power over our lives. Resourcefulness, the smallest scrap of autonomy, the smallest scrap of know-how, the last fragments of collective living are integrated into the « free-market » or made illegal. Capitalism adapts itself to all political contexts and can at times be ultra-violent and predatory or act as consultant and ecologically responsible, depending on its needs to maintain the profit margin of a few.
Amongst the tools at its diposition, the most effectivally used is the control of spaces. For a long time, the uprooting of populations has been a means of making them dependant on consumer society and submissive to the labour market. At the same time, the land on which they had survived is re-orientated to the logic of capital. Each space has to have an economic direction from the industrial zone to the fields of cereal, passing by the mountainous regions and their wood covered slopes. As each region become specialised, a network of high speed transport is imposed and the control of all the means of communication garuntees the coherence of the totality. Multiplication of large scale projects interconnect the centers of activity : high tension power links, high speed train lines, highways, ring roads, underground trains, boulevards, tunnels, power stations, hydro-electric dams, oil refineries, wind farms, shopping centers, sports stadiums and urbanization of the countryside.
To achieve such projects, the reciepe has already been found, the public private partnership (PPP), which allows the alliance of democratic legitimacy, total geographic control, public finance, state police enforcement, local government know-how and the unscrupulousness of the omnipresent multinationals. The former proposes to take charge of entire projects from the initial construction stage upto and including the commercial management thereafter. The multinationals such as Eiffage, Vinci and Bouygues share a monumental cake which is continuously renewed. Huge pharaonic projects serve as a shop window display for their image and trademark, increase shareholder confidence and market profit. But it is the mass of interventions on environment (urban development, district renovation, round about, commercial areas, video-surveillance…) which are their daily business. Under the pretext of services rendered to the community, these partners increase every day the colonisation of our lives. Everything is done so that nothing escapes them, so that daily, every gesture is made profitable and controlable.They anounce loud and clear without shame that « Eurovia develops your frame of life ».
In 2000, Vinci became the largest construction/consession group in the world afer having being sold by Vivendi to shareholders. In 2009, Vinci participated in over 240 000 building contracts in more than a hundred countries. With a growth of 5% in 2010, its turnover reached €33.4 billion and contracts awarded rose by 15%.
Vinci is one of the favourite collaborators of the public sector and also of the private sector. One project (ITER) is an international experiment in nuclear fusion located in Cadarache, south France, along with Areva, its partner on the uranium mines in Niger and elsewhere, despite large oppostion to this megalomanic absurdity, Vinci continues to construct the disaster…
The High Speed Train Line South Europe Atlantic is a project opposed and disputed in the regions affected. Numerous collectives and communities organised protests to say stop to these large destructive projects and to coordinate actions across Europe.
At Notre Dame des Landes in France, the project to build an international airport as part of the expansion of the metropolis Nantes/St. Nazaire has been opposed for over 40 years. Today, Vinci has been awarded the contract to build the first so-called eco-friendly airport. Vinci and its public partners intend to carry out the project in so-called respect of a democratic process : for example a public enquiry surrounded by a multitude of gendarmes and riot police. Faced with this hypocracy the land set aside for this project is occupied and the combat intensifies.
The highway which is being constructed by Vinci between Moscow and St.Petersburg is destroying amongst others the Khimki Forest, the last remaining forest near Moscow. Soaked in corruption, this project of urban expansion is imposed on the inhabitants and advances only because of police violence and repression against the opponents to the project. The resistance camp installed in the forest was targeted with violent attacks by facist militias. The beatings, torture, threats, criminal charges and murders are some of the means of repression put in place by the capital in order to defend its own interest under the pretext of public works.
A campaign against Vinci ?
Because the machine that dominates us is widespread and omnipresent, it appears difficult to imagine how to emancipate ourselves. One of the strategies available would be to converge forces against one of the cogs to shake the foundations of the whole. As grand actor of this world, Vinci is everywhere. If certain of its tentacles are made visible by a few projects, others continue in the shadows, relying on the isolation of and acceptation by individuals.
Creating solidarity between people fighting Vinci (employees, people displaced, irradiated, repressed opponents…) could permit local issues to be highlighted by identifying Vinci as public enemy and refine long term concrete strategies.
Postering, flyering, banners, tags, discussions, demonstrations, film screenings, actions, free toll roads, free car parks, blockades, occupations, slow downs, sabotage on works sites, are practices which could participate in overturning the existing balance of power. Many actions against Vinci have already taken place, let's organise locally to intensify this campaign in a determined and enduring way.
Because it is on our resignation that they construct their business, let's share our anger and go on the offensive to give strength.
To exchange information : stopvinci.noblogs.org
Vinci Concessions : car parks, highways, tunnels, bridges, undergrounds, trains, airports, public facilities (campuses, stadiums, hospitals…)
Vinci Constructions : nuclear power plants (80% of the facilities in Fance), hydraulic infrastructure (canals, dams…), waste management (incinerators, sewage treatment works…), oil and gas pipelines and storage facilities, prisons , offices, prestigious housing.
Vinci Energy : wind farms, photovoltaiques, transport of energy produced, communication technology and urban management (high frequency radio, C.C.T.V, street and public lighting)
Eurovia : road infrastructure, rail infrastructure, quarries.
Comments are off for On campaign